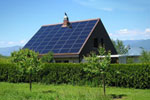 Residential
There are so many different reasons why people go solar. Some families like to take control of their energy future and be protected from...
Read more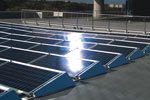 Commercial
Businesses that use large amounts of hot water, such as restaurants, laundromats, hotels and manufacturing facilities are perfect for ...
Read more
TCWRC Solar Provides solar services to Stevenson Ranch, CA.
At TCWRC Solar Stevenson Ranch offers smart renewable energy solutions for residential and commercial accounts in Stevenson Ranch. Providing solar panel installation, system design and integration, wind generation solutions, heating, air conditioning (HVAC), lighting, energy audits, and weatherization services to thousands of people across Los Angeles County & Ventura County. At TCWRC Solar Stevenson Ranch, we make sense of all the available technology and the latest design trends. And we provide you with affordable, scalable solutions that save you money and help reduce environmental impact.
What is our commitment to you? We'll design, build and commission a customized renewable energy system to meet your specific needs. And we're ready to talk to you.
Providing Renewable Energy Solutions to Residential and Commercial Accounts in Stevenson Ranch
Solar PV system design and integration.



Wind generation solutions.



Heating & air conditioning (HVAC).



Lighting.



Weatherization services.



Energy Audits.
TCWRC Solar has significant experience in the building and construction industry, with over 10 years of successful project work. We understand all aspects of the building model. In addition, TCWRC Solar's vast knowledge of government incentives, utility tariffs, building design and construction ensure a seamless integration to any project.
Start Saving Today! Call toll free at: (888) 823-0525

Never get an answering service or a recording. You'll always talk with someone live!