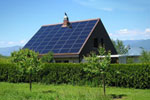 Residential
There are so many different reasons why people go solar. Some families like to take control of their energy future and be protected from...
Read more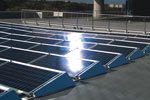 Commercial
Businesses that use large amounts of hot water, such as restaurants, laundromats, hotels and manufacturing facilities are perfect for ...
Read more
About Us
At TCWRC Solar, as a premier California based solar energy solutions & solar power systems company, it's our goal to make solar powered systems and solar energy solutions, seamless and simple. This is achieved through product reliability, engineering support, start to completion customer service and an understanding of solar electric power solutions & solar energy systems.
Energy is a key factor in our world and global economy. Solar energy is a viable solution to provide clean, renewable and sustainable energy. SunTron strives to deliver advance solar energy solutions & solar electric powered systems that allow our customers to successfully produce clean solar electricity power.
TCWRC Solar is dedicated to providing quality and consistent service in its efforts in solar energy. TCWRC Solar prides itself on creating and sustaining positive customer relationships by providing quality and expert workmanship. Its team of experts includes photovoltaic designers, roofers, electricians, and sales representatives to better care for its customers. In addition, TCWRC Solar has partners with various financial institutions which facilitate the purchase of solar energy systems. TCWRC Solar works closely with all of its partners to ensure a smooth and quality job from beginning to end.
TCWRC Solar has significant experience in the building and construction industry, with over 10 years of successful project work. We understand all aspects of the building model. In addition, TCWRC Solar's vast knowledge of government incentives, utility tariffs, building design and construction ensure a seamless integration to any project.
Start Saving Today! Call toll free at: (888) 823-0525

Never get an answering service or a recording. You'll always talk with someone live!