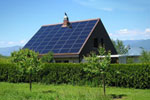 Residential
There are so many different reasons why people go solar. Some families like to take control of their energy future and be protected from...
Read more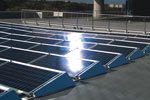 Commercial
Businesses that use large amounts of hot water, such as restaurants, laundromats, hotels and manufacturing facilities are perfect for ...
Read more
Contact Us
TCWRC Solar has significant experience in the building and construction industry, with over 10 years of successful project work. We understand all aspects of the building model. In addition, TCWRC Solar's vast knowledge of government incentives, utility tariffs, building design and construction ensure a seamless integration to any project.
Start Saving Today! Call toll free at: (888) 823-0525

Never get an answering service or a recording. You'll always talk with someone live!